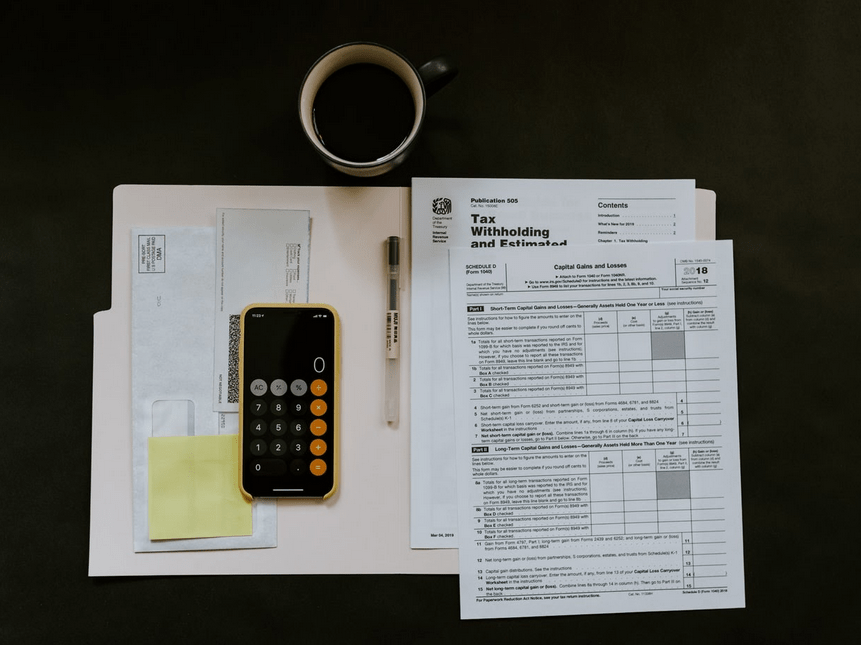 With so much to worry about given the uncertainty of this last year, it's smart to start planning for the rest of the year and into the future right now.  But what should your prioritize your spending on for your 2021 technology budget?
You might not have been prepared for the technological demands of 2020, but now is the time to redirect your focus and make sure you're ready for whatever happens next. Maximizing your IT budget can make a huge difference in making sure your business feels secure for the foreseeable future.
It might sound difficult to determine how to prioritize technology spending, but there are a few items that are no-brainers. These are the orders of business you should seriously consider prioritizing in your IT budget for 2021 in order to ensure the longevity of your business.
1. Remote Workforce Tools and Technology
If you haven't already, now is the time to set up your business to run effectively remotely. Life looks a lot different for businesses right now and it's important to take remote work demands into consideration in your IT budget preparation.
You'll need to invest in proper remote access tools like Zoom, Teams, or Google Suite so that your team and your business can function and communicate efficiently. There are a variety of conferencing tools to choose from, so research and select the one that works best for your budget and your team. Each offers different incentives, tools, and methods for strategizing and communicating.
Additionally, anything you can move to the cloud should be moved. Since your team is likely to be working remotely, having remote access to apps, email, and any other functionalities will be crucial to continuing to work successfully. For the most part, gone are the days of being able to quickly and efficiently access or maintain any on-site data, servers, or software. Given that fact, remote access is your friend.
The good news is that cloud-based apps are less complex, more affordable, and require less maintenance than traditional, on-premise solutions, so remote functionality might end up working in your favor.
You might also consider upgrading your phone system if your current system doesn't let you work remotely. Internet based phone systems allow you to work from anywhere and are more reliable than traditional phone service, with more options for customizing the service to your needs.
Lastly, since your website should already be your strongest online presence, updating it to reflect your new business model is essential. A quick update gives you the chance to explain what customers can expect while you work away from the office, which is essential for keeping the lines of communication open with the clients who depend on your services.
2. Cybersecurity
The best thing you can do today is schedule a Cybersecurity Risk Assessment and then take action based on the results. While you might think you have all your bases covered when it comes to cybersecurity, most businesses are at risk without even realizing it. When you mix in the added danger of a team working remotely, it can be easy to let your business' cybersecurity get away from you.
Some of the easiest steps to take to increase the cybersecurity of your business are:
Investing in professional and dedicated cybersecurity insurance
Upgrading your already existing cybersecurity tools and defenses
Investing in proper cybersecurity training and awareness for your staff
Upgrading your computers to Windows 10 if you haven't already
Replacing computers, equipment, or servers that are over 5 years old
Purchase webcams for your team so you can feel secure knowing that they are using safe, uniform equipment that you provided.
The more seriously you take cybersecurity, the more protected you'll be. Cybersecurity is a great preventative measure; not something to damage control later. If you have an IT provider, they can handle all of this for you and even help set your team up to work remotely effectively and safely.
3. Software
It can be nerve wracking to set your team free to work from home. Usually, we feel better when we can monitor our staff on-site. If productivity is something you're worried about while your team works remotely, there is software — such as Activitrak — that allows you to monitor your team.
Additionally, you might consider investing in apps that let your team collaborate more efficiently and let you manage workloads remotely. Asana, and Trello, among others, are excellent tools for boosting team productivity and streamlining a way to communicate with each other.
You also might look into platforms that keep you geared toward HIPAA and NIST compliance, so that you don't fall behind while your team works remotely.
Maximize Your IT Budget
By planning for the future of the technology needs of your business, you'll be better prepared for uncertainty and more flexible than ever when challenges arise.
Though 2020 has been unexpected in almost every way, it's an excellent time to learn from past challenges and drive your business toward efficient and fully maximized technology spending in 2021.