Migrate Your GoDaddy Emails to Microsoft 365
Make the switch from GoDaddy email to Microsoft 365 with our seamless migration process
Are you looking to move away from your GoDaddy email and step up to a more powerful and feature-rich email client? Do you find the process of migrating all your emails to a new service very cumbersome? IMPACT is here to help.
We understand the effort and the possible issues that go into migrating to a new email client and we're here to ensure you don't have to go through it at all. Our team will seamlessly migrate all your emails from GoDaddy to Microsoft 365's Outlook and carry over your preferences and settings in the process. You won't have to worry about missing emails or deal with the hassle of migrating everything on your own because our team will manage everything for you.
Migrate your emails immediately by filling out the form below. We'll get back to you as soon as possible and take it from there.
Typical frustrations and problems with other email systems
Email has provided significant benefits, including faster communication and the ability to receive information in a convenient and environmentally friendly way. But there are also increased frustrations that come with low-performing email systems. Modern organizations are now facing the challenges of business communications by turning to Microsoft 365 to keep employees more productive and satisfied. The many difficulties solved by Microsoft's productivity suite include:
Microsoft 365 addresses these issues and many more to keep your teams in-synch, secure, and flexible.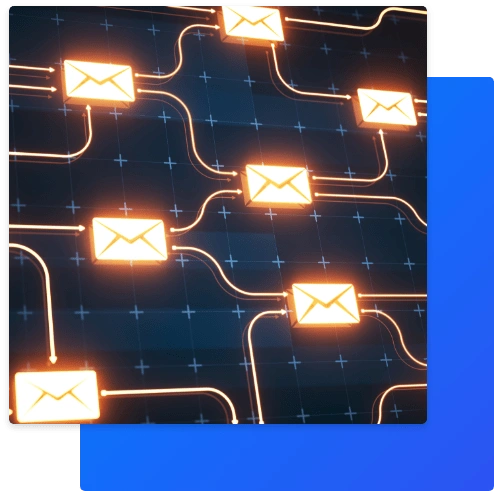 You're three steps from experiencing worry-free IT
Leveling up your email system is easy
How IMPACT helped our clients successfully migrate to Microsoft 365
My business is fast paced—so everything with my IT has to work correctly or we have major issues. Knowing that IMPACT is there to take care of any problem lets me do what I do best...run my business. They are on it quickly and get it done right. It's the best peace of mind you can have!
Our firm has used Impact Technology for over 10 years. They have gotten us through growth spurts, small catastrophes, and just everyday issues. They are there to help me with small problems or major upgrades. It helps to have an IT company that knows your business and your software and can, therefore, understand your needs.
Thanks to partnering with IMPACT not only we have recovered from a ransomware attack but we have been able to focus on our own business productivity. This lead is to our best year yet. We thank the impact team for their support and technology guidance.
Impact always has very prompt response times, suggestions for improved security, and functionality, staff is always friendly!
IMPACT has a great staff of really bright people. They are all pleasance and helpful when you call and never talk down to you. They respond quickly and get the job done correctly the first time. They even work directly with our software and internet providers when needed which saves me so much time. So glad I went with IMPACT.
Worried that bad IT is killing the growth of your business?
Many business leaders struggle with frustrating technology issues costing them more than it should. IMPACT delivers a proven, turn-key system that provides you with the worry-free technology and exceptional support at the lowest cost to help you grow.