Retrieve your lost data with professional Hard Drive Recovery Services from our partners, DriveSavers
Have you lost your confidential business data because of hard drive failure? From mechanical failure to physical damage, hard drives can lose their functionality through a number of scenarios but that doesn't mean you should also lose hope. By opting for business data recovery services from our partners, DriveSavers, you stand a better chance of getting back that essential data and moving ahead with your business as though nothing happened.
With over 30 years of experience in hard drive data recovery and one of the highest success rates in the industry, DriveSavers is a trusted partner in the field of data recovery. They are recommended and authorized by the world's leading data storage and computer manufacturers for their services and we are ready to help you recover your lost data with DriveSavers' help.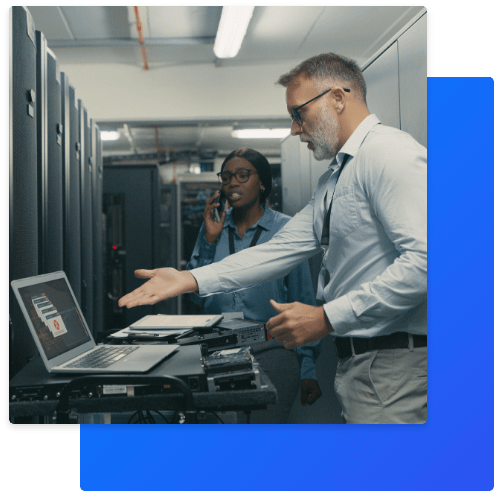 We can help you recover data from the following devices:
MACs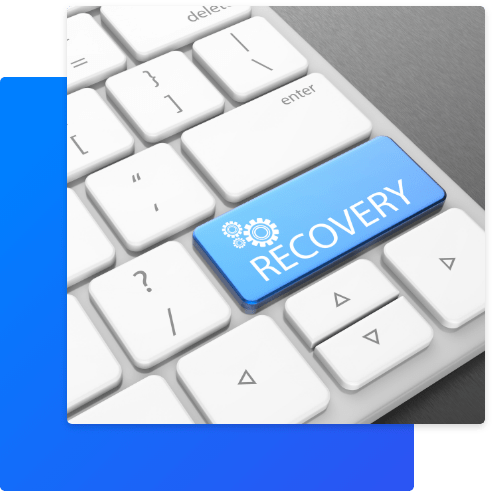 Why DriverSavers and data recovery are a safe choice
IMPACT Technology Group has built a strong partnership with DriveSavers because they are the leading data recovery firm in the industry. Since 1985, they have been recovering data from different types of storage media and are authorized by all leading manufacturers to open sealed drive mechanisms without voiding the original warranty. DriveSavers' data retrieval services also allow customers to receive an in-warranty drive replacement from the manufacturer. They ensure that all data recoveries utilize software and solutions that won't further damage your device.
We work with their experts who are equipped with the proprietary tools to handle every kind of data loss situation on any server including physical and mechanical failure, backup failure, water and fire damage, data corruption, file deletion, head crash, system failure, and more.
You're three steps from experiencing worry-free IT
Retrieve your lost data in 3 easy steps
Worried that bad IT is killing the growth of your business?
Many business leaders struggle with frustrating technology issues costing them more than it should. IMPACT delivers a proven, turn-key system that provides you with the worry-free technology and exceptional support at the lowest cost to help you grow.