Exclusive Executive Webinar
Windows 7 End of Life: Is Your Business REALLY ready?!
Join us for this exclusive executive webinar to take a practical look into what your business MUST do to prepare for the quickly approaching Microsoft® Windows 7 and Server 2008 End of Life.
While we encourage all key decision makers of your business to attend, the content we will be sharing is geared towards business owners and C-Suite executives during this exclusive educational webinar.
This is part of Better Your Business Educational Series and is offered for free to business executives.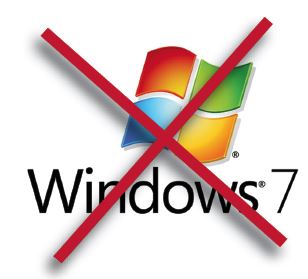 What we'll cover at this event...
An overview of why Microsoft has decided to no longer provide support to Windows 7 or Server 2008
A deep look into what this End of Life for Windows 7 means for your business
What you need to do now to avoid costly downtime, slow computers and expensive upgrades
We'll help guide you on what you need to do NOW to get ahead of the January 14, 2020 deadline that is quickly approaching!
Justin Kelley
President & CEO
IMPACT Technology Group President & CEO and Marine Corps Veteran, Justin Kelley, has over 25 years of experience in the technology industry.