Leaving a legacy: Learn what inspires and motivates the President of Celtic Insurance in this month's Better Your Business Spotlight!
Every month, we review hundreds of businesses throughout our local community and narrow it down to one leading organization that is making a significant impact in their industry to be featured in our Better Your Business Spotlight. This spotlight is part of the Better Your Business Series, a growing local initiative with a core focus of bringing like-minded business leaders and entrepreneurs across multi-industries to engage on topics, share insights, as well as motivate and inspire other leaders to continually strive for growth and improvement within their business. The BYB Spotlight is a unique opportunity to jump behind the curtain and meet leaders that are truly making an impact in their industry and learn what inspires them.
This month, we interviewed Brian McGinty, President of Celtic Insurance about what matters most in his business.
This month's featured article brings us to the heart of Salisbury, Maryland, where President and Owner of Celtic Insurance, Brian McGinty, shares with us the secrets behind his nearly twenty years of business success serving the local community.
Founded in 2001, Celtic Insurance has been serving up both business and residential insurance for organizations and families throughout Wicomico County. Celtic Insurance offer a variety of insurance services, including auto, homeowners, life and retirement, property and liability, as well as business insurance.
With nearly 20 years of successful growth, we got a chance to sit down with Brian and ask some of our most pressing questions about what he contributes as the largest influencers in his success.
Vision, Determination and Sheer Grit
When Celtic Insurance opened its doors twenty years ago, it didn't have the three thousand clients that it has today. In fact, Brian McGinty opened his doors without a single client on his client roster because he knew his vision for the company, backed with his determination, would pave the path for his company's growth.
Mr. McGinty reflects on his journey, "Our growth, it started 18 years ago with zero customers on the first day that I opened my doors. Today, we have over 3,000 customers and have grown to a nearly 5-million-dollar premium company."
Values Start at Home
Inspiration for success started at an early age for Brian McGinty. Brian contributes his commitment and dedication to success to his father, who instilled in Brian the importance of treating all people with respect and dignity, as well as not be afraid of working hard.
Brian shares the impact his father has had on his success, "My father is one of the hardest workers I've ever known. He taught me how to treat people, which has been especially invaluable working in a customer centric industry that I am in today." Brian further explains,
"I believe your core values start at home and then further develop, with the help of teachers, coaches and mentors"
Keeping up with Changing Technology
It's no secret that most businesses today struggle to keep abreast the ever-changing technology landscape. Between software, hardware, and industry technology changing so frequently—many business leaders can find themselves uncertain how to leverage technology to effectively grow their business.
Brian McGinty shares that this is a pitfall that most business leaders are falling into today, "Not keeping up with changing technology is a mistake that I see leaders making more frequently than any other. Technology changes so fast, we do our best to keep up and use what works best for our team to ensure we're delivering the level of exceptional service that our clients have grown to expect from us."
When asked what influence technology has made on Celtic Insurance, Brian shared that it has allowed for his team to collaborate, as well as ensure that he is able to personally ensure that each of his customers receive the best policy for the best price. He shares,
"Having the information at my fingertips makes it better for everyone—It ensures that I am matching the best competitively priced policy for each of my clients. It gives me the ability to provide a personalized, tailored experience for my customers."
Demand a Culture of Honesty
The most important thing for Celtic Insurance, Brian McGinty shares, is to ensure that he and his team are providing their customers with a tailored insurance policy at the best possible price. The trust that his 3,000+ clients have in him and his team is not something that Brian takes lightly. He shares,
"Honesty is one of the most important characteristics that I believe every leader should possess."
Advice for Growing Businesses
One of our favorite parts of the Better Your Business Spotlight series is having an opportunity to share the advice from one business leader to another. Here's what Brian McGinty offered as his best advice for leaders that are looking to improve the overall success of their business:
"Many leaders lose sight of what matters when their business starts to grow. The basics are always the most important—Offer a quality product at a competitive price with outstanding service to back it up."
Learn More About Celtic Insurance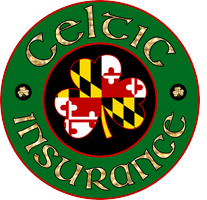 To learn more about Celtic Insurance or to speak with Brian McGinty or his team, please visit them online at www.celticinsurancesalisbury.com or give them a call at 1-800-458-0811.