Learn what inspires and motivates leaders at Phillips Signs in this month's Better Your Business Spotlight!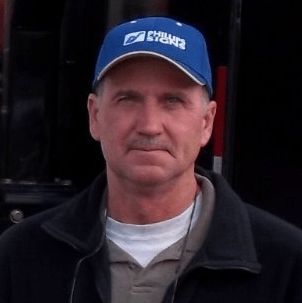 Every month, we review hundreds of businesses throughout our local community and narrow it down to one leading organization that is making a significant impact in their industry to be featured in our Better Your Business Spotlight. This spotlight is part of the Better Your Business Series, a growing local initiative with a core focus of bringing like-minded business leaders and entrepreneurs across multi-industries to engage on topics, share insights, as well as motivate and inspire other leaders to continually strive for growth and improvement within their business. The BYB Spotlight is a unique opportunity to jump behind the curtain and meet leaders that are truly making an impact in their industry and learn what inspires them.
This month, we interviewed Ben Phillips, Owner and President of Phillips Signs, Inc.
Nestled in the heart of Delmarva, Phillips Signs, Inc. has been delivering commercial-grade signage manufacturing and service plans for small business and large corporations since 1985.
Almost 40 years of successful growth isn't a happenstance and as you'd guess, Ben Phillips has learned a thing or two about what makes a business run smoothly. We got a chance to sit down with Ben and ask some of our most pressing questions about what helped him unlock success in his organization.
Leverage Technology to Grow Your Business
What really stands out about Mr. Phillips, almost immediately, is his tenacity to embrace and seek innovation in his industry. If there's one thing that you learn right away from speaking with Ben, it's his sense of commitment and approach of leveraging technology to push continual growth within his organization. Ben highlights the importance that technology has had on the growth of his business,
"[Technology] allows you to take your business to another level. Without the changes we made with IMPACT Technology Group a few years ago, we would have never grown like we have."
Mr. Phillips further shares, "I'm always looking at technology to keep us on the forefront of our industry. Whether it's a new CNC machine or our everyday computers, you have to invest to stay on top. I'm always keeping it updated so that I can move at the speed required in today's world."
Honesty and Integrity Are Essential
Another contributor to his last 34 years of success for Phillips Signs, Ben shares, is his team. The team at Phillips Signs, Inc. is built around two leading core values that Ben shares is critical to his organization: integrity and honesty. Ben explains,
"Core values are who you really are. To me, that is honesty and integrity. Without that, you are nothing!"
Draw Inspiration From Collaboration
When asked what quality every leader should possess, Ben didn't hesitate in responding, "Humility". He further explains, "You are never more than the people you lead.".
In fact, it through the collaboration of his team that Ben shares he draws some of the greatest ideas that are a driving force in the success of his organization. What makes Ben most proud of when he looks back through the last few decades of running his successful business is the impact that Phillips Signs has had on their customers. He shares, "It makes me very proud seeing the positive impact we have made for our customer over the years. Knowing that we have helped them grow their own businesses—it's one of the most rewarding feelings in the world!"
Deadlines are Critical—Be Committed to Your Customers & Team
When we asked Ben what his best advice is for business leaders that are looking to improve the success of their business, he shared, "Be honest and never miss a deadline NO MATTER WHAT!—Treat your customers and your employees with respect and fairness. And, lastly, but most importantly—Enjoy what you do. It comes through in everything you do.".
One Mistake Leaders Make Too Often
As a business leader that's focused on growing your business, it's easy to get fully absorbed into every aspect of your organization. Ben cautions business leaders to avoid the common pitfall of becoming micro managing your team and halting your growth. He shares, "The one mistake I see leaders making more frequently than others is simply not letting their people do their jobs without feeling the need to micro manage them."
Thank you, Ben, for being this month's Better Your Business Spotlight—we appreciate your insight and a chance to learn from your decades of experience!
About Phillips Signs, Inc.
Founded in 1985 by Owner, Ben Phillips, Phillips Signs, Inc. has been providing commercial-grade signage and service plans throughout the eastern shore and Delmarva peninsula. Utilizing cutting-edge design, manufacturing and installation technologies, Phillips Signs stands ready to assist your business with professional advice, experience and job-proven knowledge.
If your business is in need of commercial signage, you can learn more about Phillips Signs, Inc. by visiting their website at: http://www.phillipssigns.biz/ or stopping by their office located in Seaford, Delaware.